Monday Dec 27, 2021
Bridging the Gap: Serendipity, Excellence Gaps, and the role of Wonder.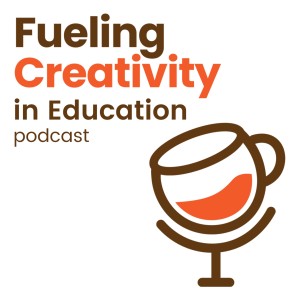 What were the biggest lessons learned during the last five episodes in Season Two of the Fueling Creativity podcast? In this final debrief, Dr. Cyndi Burnett and Dr. Matthew Worwood sit down and reflect on episodes that discussed Serendipity, Student Engagement, Excellence Gaps, and Wonder.
Listen in as Cyndi and Matthew break down the following insights.
Major Takeaways from Season Two, Episodes 6-10:
Check for parent bias.  We can't always control where our children might excel. We also can't direct the career paths where they express interest. However, we can monitor our biases and do our very best to support them in whatever direction they pursue. 
Embrace incidents of serendipity. When things go wrong, or we experience disruptions on our journey, we can benefit by hitting the pause button and opening ourselves up to what we think, feel, and notice in the experience. 
Resources Mentioned:
Listen to the episode with Wendy Ross
Listen to the episode with Heather Lyon
Listen to the episode with Jonathan Plucker
Listen to the episode with Jeffery Davis
Listen to the episode with Ron Beghetto
Eager to bring more creativity into your home or classroom? 
Access a variety of creativity resources and tools & listen to more episodes of The Fueling Creativity Podcast by visiting our website: www.CreativityandEducation.com 
You can also find The Fueling Creativity Podcast on Apple Podcasts, Spotify, Audible, and PodBean! Make sure to rate, review, and share the podcast if you enjoy it!