Friday Nov 19, 2021
Tracking Wonder and Creativity with Jeffrey Davis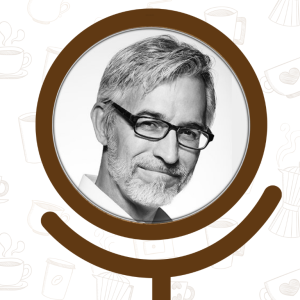 How are creativity and wonder connected? What happens when we infuse wonder into education? In this episode of Fueling Creativity, Dr. Cyndi Burnett and Dr. Matthew Worwood speak with Jeffrey Davis, an author, team culture consultant and educator, and CEO of Tracking Wonder Consultancy. For over 25 years, he's inspired thousands of changemakers, leaders, and creatives to unlock their best ideas through the pursuit of curiosity, innovation, and wonder. 
Listen in as Jeffrey shares his thoughts on the connection between wonder and creativity as well as how educators and parents can create a culture of wonder in the classroom and at home. He offers insightful advice for burnt out teachers and parents on how to use wonder to reignite their sense of purpose and passion for teaching.
Plus, you'll gain insight into the power of tracking your wonder for professional growth and learning, along with valuable lessons learned from Jeffrey's book, Tracking Wonder, about the six facets of wonder, like curiosity and bewilderment. 
"Wonder is a heightened state of awareness that's brought on by something unexpected that can delight us or disorient us or both." - Jeffrey Davis
Jeffrey's Tips for Teachers and Parents:
Bring your innate wonder back to the motor of human learning. 

Daily recognize the genius in every learner, including yourself and your colleagues.

Champion pragmatic idealism over default cynicism. 
Resources Mentioned:
Tracking Wonder by Jeffrey Davis. 
Listen to the episode with Ron Beghetto.
About Jeffrey Davis:
Jeffrey Davis equips creatives, entrepreneurs, and business leaders to leverage their ideas into expanding their influence with integrity. His work and research with creative innovators, scientists, and social psychologists offers him leading insights on how creatives flourish in times of challenge and change. He has taught at and is a highly sought after speaker for numerous conferences, universities, and centers.
He's author of the book The Journey from the Center to the Page (Penguin; Monkfish Publishing) the poetry collections City Reservoir (BarnBurner Press) and Coat Thief (Saint Julian Press), and other books. He also writes on the science of creativity as a regular contributor to Psychology Today and The Creativity Post. Davis heads up a renegade team of creatives, as a branding consultant, at the Tracking Wonder Consultancy.
Connect with Jeffrey:
Visit his website: www.trackingwonder.com 
Connect with him on LinkedIn: www.linkedin.com/in/jeffrey-davis-875b264 
Eager to bring more creativity into your home or classroom? 
Access a variety of creativity resources and tools & listen to more episodes of The Fueling Creativity Podcast by visiting our website: www.CreativityandEducation.com 
You can also find The Fueling Creativity Podcast on Apple Podcasts, Spotify, Audible, and PodBean! Make sure to rate, review, and share the podcast if you enjoy it!