Tuesday May 24, 2022
CREATIVITY TIP: Originality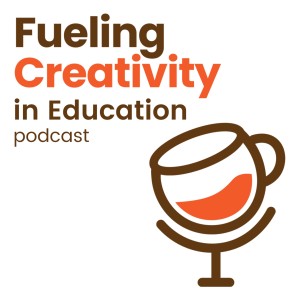 In this short Creativity Tip episode, Dr. Cyndi Burnett and Dr. Matthew Worwood offer advice on how to promote originality in the classroom. Matthew focuses his response on project-based learning at the higher education level. Cyndi offers advice for K-12 educators and how to facilitate originality in a test-driven culture. 
Interested in more tips to help bring creativity into the classroom?  Check out Cyndi's Books, Weaving Creativity into Every Strand of Your Curriculum, and 20 Lessons to Weave Creativity into Your Classroom.
Episodes related to Asking Questions:
Listen to the episode with Frank LaBanca
Listen to the episode with Eitan Buchalter
Listen to the episode with Ron Beghetto
Watch short clip from the film, Creativity in Education: Exploring the Imbalance. 
Eager to bring more Creativity into your home or classroom? 
Access a variety of creativity resources and tools & listen to more episodes of The Fueling Creativity Podcast by visiting our website: www.CreativityandEducation.com 
You can also find The Fueling Creativity Podcast on Apple Podcasts, Spotify, Audible, and PodBean! Make sure to rate, review, and share the podcast if you enjoy it!