Sunday Jul 31, 2022
CREATIVITY TIP: Teaching Failure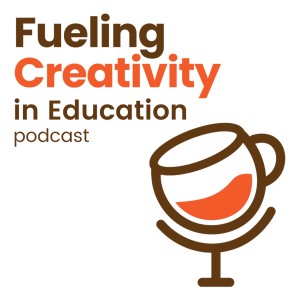 In this short Creativity Tip episode, Dr. Cyndi Burnett and Dr. Matthew Worwood offer advice on how to address incidents of failure in a classroom environment. Matthew shares his take on the Marshmallow challenge and how he uses this activity to normalize failure in a learning environment. Cyndi introduces an activity on how to reflect on and monitor incidents of failure during the learning process.
Interested in more tips to help bring creativity into the classroom?  Check out Cyndi's Books, Weaving Creativity into Every Strand of Your Curriculum, and 20 Lessons to Weave Creativity into Your Classroom.
Eager to bring more Creativity into your home or classroom? 
Access a variety of creativity resources and tools & listen to more episodes of The Fueling Creativity Podcast by visiting our website: www.CreativityandEducation.com 
You can also find The Fueling Creativity Podcast on Apple Podcasts, Spotify, Audible, and PodBean! Make sure to rate, review, and share the podcast if you enjoy it!