Tuesday Jul 12, 2022
How to Engage, Inspire, and Promote Creativity with Dr. Joseph Renzulli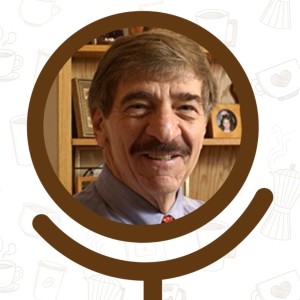 How can we inspire and hold space for gifted and talented kids to express their creativity? 
In this episode of the Fueling Creativity in Education podcast, Dr. Cyndi Burnett and Dr. Matthew Worwood speak with Dr. Joseph Renzulli, a world-renowned leader and pioneer in gifted education, creativity, and gifted teaching strategies. Joseph is here to share insights from his research along with why we should care about the spectrum of giftedness in our society.
Listen in to learn Joseph's take on the relationship between giftedness and creativity, how to bring more creative giftedness into the classroom, and the greatest barriers to us increasing the number of people reaching their creative potential within their field. He also talks about the Renzulli Learning system, how it works, and how it's benefitting thousands of educators across the world.
"Training teachers is the key to so much of this and, of course, there has to be some administrative support for it."  – Dr. Joseph Renzulli
Plu, Joseph breaks down his "Creative Idea Generator" method, how to apply "curriculum compacting" to accommodate gifted students, and how parents can facilitate creativity and learning outside of the classroom. Then, he highlights his biggest fear regarding the future of gifted education and where we need to focus our energy in the coming years.
Are you an educator who wants to learn and do more in the field of gifted education? Tune in to learn how to participate in the virtual Confratute learning experience held in July at the University of Connecticut!
Joseph's Tips for Teachers and Parents:
Work with the school library to set up a section dedicated for "how-to" books.
Utilize basic ideas that are quick to read/learn about. Long lectures or videos are going to lead kids to lose interest.
Ask open-ended questions every single day.
Resources Mentioned:
Article: What Makes Giftedness?: Reexamining a Definition
Learn more about Renzulli Learning
Listen to the episode with Dr. Sally Reis
No Child Left Bored by Sally Reis
Register for Confratute at UConn!
Eager to bring more creativity into your home or classroom? 
Access a variety of creativity resources and tools & listen to more episodes of The Fueling Creativity in Education Podcast by visiting our website,  www.CreativityandEducation.com.
Subscribe to our monthly newsletter!
Have a question? Email Dr. Burnett and Dr. Worwood at questions@fuelingcreativitypodcast.com!
You can also find The Fueling Creativity in Education Podcast on Apple Podcasts, Spotify, Audible, and PodBean! Make sure to rate, review, and share the podcast if you enjoy it!
About Dr. Joseph Renzulli:
Dr. Joseph Renzulli is a leader and pioneer in gifted education and applying the pedagogy of gifted education teaching strategies to all students. The American Psychological Association named him among the 25 most influential psychologists in the world. Dr. Renzulli received the Harold W. McGraw, Jr. Award for Innovation in Education, considered by many to be "the Nobel" for educators, and was a consultant to the White House Task Force on Education of the Gifted and Talented.
Joseph S. Renzulli is Professor of Educational Psychology at the University of Connecticut, where he also served as director of the National Research Center on the Gifted and Talented. His research has focused on the identification and development of creativity and giftedness in young people and on organizational models and curricular strategies for total school improvement. A focus of his work has been on applying the strategies of gifted education to the improvement of learning for all students. Dr. Renzulli currently leads the Renzulli Center for Creativity, Gifted Education, and Talent Development. 
Follow Renzulli Learning on Instagram