Tuesday Oct 04, 2022
SEASON FIVE: Another collection of amazing guests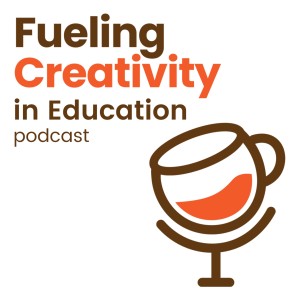 In this introductory episode, Dr. Cyndi Burnett and Dr. Matthew Worwood offer a summary of season five, which includes a collection of exceptional educators, administrators, and creativity researchers, as well as a subtle change to the format of the show.
Eager to bring more creativity into your home or classroom? 
Access a variety of creativity resources and tools & listen to more episodes of The Fueling Creativity Podcast by visiting our website: www.CreativityandEducation.com 
You can also find The Fueling Creativity Podcast on Apple Podcasts, Spotify, Audible, and PodBean! Make sure to rate, review, and share the podcast if you enjoy it!