Tuesday Nov 15, 2022
Bridging the Gap: Can we separate ideas from the person?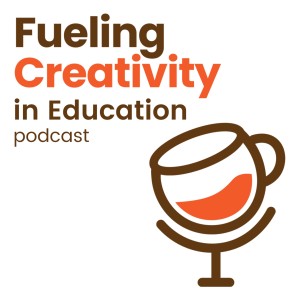 In this debrief episode, Dr. Cyndi Burnett and Dr. Matthew Worwood reflect on the first five episodes of Season 5. Cyndi and Matthew begin by revising a discussion where one guest suggested we shouldn't focus on the person, only the idea. However, Cyndi and Matthew discuss if that is possible and consider how that relates to what we know of sociocultural theory.
Cyndi and Matthew also discussed the use of the word Creativity to describe a new Ph.D. program and how the aspects of the artistic process can support STEAM projects.  
Subscribe to our monthly newsletter!
Eager to bring more creativity into your home or classroom? 
Access various creativity resources and tools & listen to more episodes of The Fueling Creativity in Education Podcast by visiting www.CreativityandEducation.com.
What to learn more about Design Thinking in Education? 
Do you want to build a sustained culture of innovation and creativity at your school?  Visit WorwoodClassroom.com to learn how Design Thinking can promote teacher creativity and support professional growth in the classroom. 
Have a question? Email Dr. Burnett and Dr. Worwood at questions@fuelingcreativitypodcast.com!
You can also find The Fueling Creativity in Education Podcast on Apple Podcasts, Spotify, Audible, and PodBean! Make sure to rate, review, and share the podcast if you enjoy it!