Tuesday Sep 06, 2022
An Industry Perspective of Creativity with Albert Schneider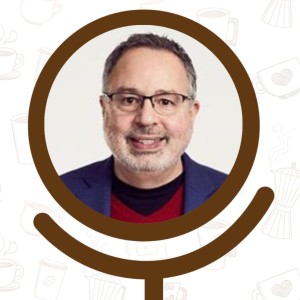 The business world is paving the way for future creativity in education. Want to learn how? Tune in to this episode of Fueling Creativity in Education as Dr. Cyndi Burnett and Dr. Matthew Worwood welcome Albert Schneider. Albert is the Managing Principal at Aschneider Consulting LLC. and has an extensive background working for IBM and in the education field. 
Listen in to learn how Albert defines creativity from a corporate perspective and breaks down the specific skills that will be needed for creativity in the future. He shares his thoughts on how creativity and creative thinking can be taught and the important role of inclusivity and diversity of thought in facilitating creative environments. Albert also speaks on the value in collaborating disciplines (school subjects) as well as his perspective of the benefits of public/private partnerships, like IBM's P-TECH internship program.
"What I look for is how do we bring more thinking, more different thinking, constructive thinking? And often, you get that from different perspectives."  – Albert Schneider
Albert's Tips for Teachers and Parents: 
You need to be inclusive. Find a way to reach out to every single student.

Be positive from the perspective of encouragement. Not everything is right, but show them how they can do better.

Give students a framework and a space where they can fail. Most things are perfected only after multiple failures.
Recommended Resources:
Listen to the episode with Jonathan Plucker
Eager to bring more creativity into your home or classroom? 
Access a variety of creativity resources and tools & listen to more episodes of The Fueling Creativity in Education Podcast by visiting our website,  www.CreativityandEducation.com.
Subscribe to our monthly newsletter!
Have a question? Email Dr. Burnett and Dr. Worwood at questions@fuelingcreativitypodcast.com!
You can also find The Fueling Creativity in Education Podcast on Apple Podcasts, Spotify, Audible, and PodBean! Make sure to rate, review, and share the podcast if you enjoy it!
About Albert Schneider:
Albert Schneider is the managing Principal at Aschneider Consulting LLC.  Primary areas of expertise include global I/T infrastructure management including cyber-security, business transformation enable-ment, and new ways of working.  Other areas of interest are mentoring, volunteering, STREAM education, and just opened a restaurant www.charandlemon.com .
Mr. Schneider currently works for LHC Group, a leading homecare and hospice company, where he is a contractor, leading enterprise-wide projects.   
Mr. Schneider joined IBM in 1979 as a computer operator and from 1982 to 1985 became a computer programmer in PL/1 (System 370) and RPG3 (System 38).
From 1986 to 1993, Mr. Schneider was in sales and marketing as a systems engineer, general client representative, and a marketing specialist.
From 1994 to 1997, Mr. Schneider was Program Director of worldwide I/T strategy.
From 1998 to 2000, Mr. Schneider was Program Director of Global Client Care.
In 2000, Mr. Schneider was executive assistant to IBM's CIO and VP, Business Transformation.
From 2001 to 2007, Mr. Schneider was the Director of Information Technology and Business Transformation Executive for IBM Research.
From 2008 to 2012, Mr. Schneider was Director, Service Delivery and Transformation Programs within Global Technology Services for IBM.