Wednesday Sep 21, 2022
Creating Success for Children with Learning Differences with Victoria Waller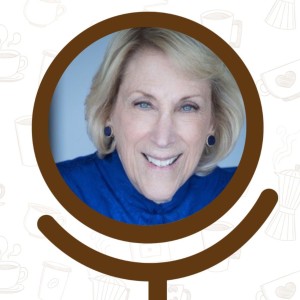 Coming up with ways to spark creativity in the classroom takes time, but it's so worth the time spent! In this episode of the Fueling Creativity in Education podcast, Dr. Cyndi Burnett and Dr. Matthew Worwood welcome Dr. Victoria Waller, an award-winning reading specialist and educational therapist who's been helping children with reading and learning differences for the past 40 years. Victoria is also the author of Yes! Your Child Can: Creating Success for Children with Learning Differences.
Listen in as Victoria highlights creative techniques teachers can use to help students who "don't enjoy learning." She speaks on the valuable relationship between parent-led learning and teacher-led learning, along with how to engage children in learning activities that empower confidence in them.
Plus, Victoria gives advice to educators who want to inspire creativity in students when they themselves don't feel creative. She also gives insight into strategies you can use to spark interest in high school students when learning about topics they aren't easily engaged in.
"Children with differences are geniuses of our time." – Dr. Victoria Waller
Is interest the pathway to passion? How do you know when a child is interested in something? Are you a frustrated parent who's feeling unsure about your child's future? Tune in to hear Victoria's candid answers and advice!
Victoria's Tips for Teachers and Parents: 
1. Give children the freedom to choose the projects they want to do.
2. Find out what your children's strengths are.
3. Do your own research, but also show your kids how to do their own research.
Recommended Resources:
Yes! Your Child Can: Creating Success for Children with Learning Differences 
 Listen to the episode with Scott Barry Kaufman
Eager to bring more creativity into your home or classroom? 
Access a variety of creativity resources and tools & listen to more episodes of The Fueling Creativity in Education Podcast by visiting our website,  www.CreativityandEducation.com.
Subscribe to our monthly newsletter!
Have a question? Email Dr. Burnett and Dr. Worwood at questions@fuelingcreativitypodcast.com!
You can also find The Fueling Creativity in Education Podcast on Apple Podcasts, Spotify, Audible, and PodBean! Make sure to rate, review, and share the podcast if you enjoy it!
About Dr. Victoria E. Waller:
Victoria holds a B.S in Education from Wayne State University, an M.Ed., as a certified reading specialist, and an Ed.D. focusing on reading and learning differences from the University of Cincinnati. She has been awarded the University of Cincinnati's Distinguished Alumna College of Education Award, was one of three finalists for the L.A. Music Center's Bravo Award for Outstanding Teaching, and was named the Local Hero in the L.A. Times for my Printer Pal Program, connecting students with nursing home occupants.
Her articles on creative reading and writing projects for children have been widely viewed on U.C.L.A.'s Semel Institute for Neuroscience and Human Behavior website, and the award-winning Grandparentslink.com. Victoria has spoken about learning differences in children to many groups all over the United States. 
Visit Victoria's website
Follow her on Instagram
Follow her on Twitter
Connect with her on Facebook
Buy her book, Yes! Your Child Can